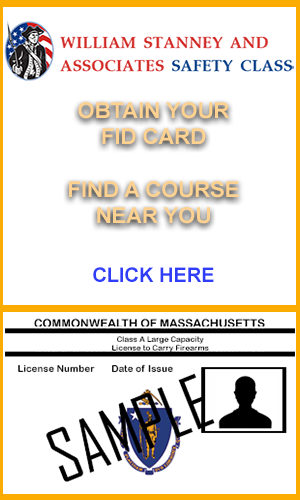 Getting an FID card Taunton, Ma, requires that you take a number of steps. Being a resident of Massachusetts is not enough. There are many other things that will have to be looked at. If you are interested in an FID card, here are the things you will need to prepare for.
Gun safety course
Massachusetts has some of the strictest gun laws in the country. One of the requirements is for applicants of gun licenses to complete recognized gun safety courses. These courses are offered by both the local police department and private companies. You should visit your local police department in Taunton to know when and where the next gun safety courses will be offered. If you are ready to spend a little more money, you can opt for the gun safety courses offered by private companies.
The courses only last a few hours. You will be educated on gun laws, parts of a gun, how to fire a gun and how to use the gun in self-defense. At the end of the course, you will be awarded with a firearms safety certificate. This has to be attached to your application for an FID card Taunton.
Application fee
Applying for an FID is not free. You will be charged to use the state resources. The application fee is usually $100. This amount is nonrefundable.
Background check
Your fingerprints will be taken when applying for an FID card. The purpose of this is to facilitate a background check. The background check is done in two ways. The first is to evaluate your criminal record and the second is to take a look at your mental state. There are certain criminal records that will keep you from qualifying for the FID card:
Drug violation conviction
Felony conviction
Violent crime conviction
Misdemeanor that is punishable by a prison time of more than 2 years
If you have ever been committed in an institution for mental health, drug abuse or alcoholism, you will need to get a signed affidavit from the attending physician stating that the condition no longer affects you.
Proof of citizenship
Being a US citizen and a resident of Massachusetts is not enough. You will be required to provide proof of residence. Utility bills will do.
Parental permission
Last but not least, if you are under the age of 18, you will have to provide certificate of parent or guardian granting you permission to apply for the FID card Taunton.
The above are just the key things you need to be ready for when applying for an FID card. As you might have guessed, the process is quite straightforward. Complications arise when you have a criminal history.