Gun safety courses in Foxboro have to be completed by anyone interested in applying for a gun license. This is because it is required for you to apply for the relevant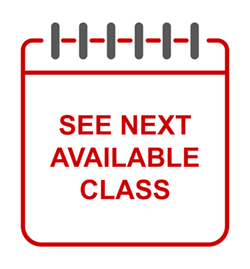 courses and provide the certificate when applying for a permit. All in all, it is important to understand that not everyone that completes the course gets approved for the gun license. If you are interested in getting a license, below are some of the crucial things you need to do.
Make sure you qualify for the permit
It does not matter how many years you have handled firearms, there are certain conditions that you have to satisfy in order for you to get the gun license. For example, in addition to completing the gun safety courses in Foxboro, there are other areas that non-residents have to satisfy before they can be issued with the license.
Other than that, anyone applying for the license has to be over the age of 21. However, special considerations are given to the active or retired military personnel. They can apply and qualify as early as 18. What is more is that the military personnel are not required to complete any additional training in gun safety.
Confirming that you qualify to apply for the permit will save you a lot of time and money when applying for the license. The last thing you want is to complete the course only to be told that you do not qualify. That will definitely frustrate you.
Complete the gun safety course
Once you are sure that you can apply for the permit, it is time to complete gun safety courses in Foxboro. These are courses offered by many trainers. Some are offered by policemen while others are provided by independent companies. It is important that you make sure that the trainer you are considering is not only experienced but also certified. You don't want to get a certificate that will not be accepted.
Taking a look at the areas being covered in the course is also important. While some trainers will only cover the basics, some will go further and offer other training such as self-defense. You want the course that best appeals to your needs. Mostly, you will complete the course in just a couple of hours. You can retake the course later to refresh your skills.
Understand the gun laws
The third thing you need to do is to pay attention to the gun laws in Massachusetts. If you want to carry a concealed weapon, it is imperative that you brush up on the gun laws. You need to understand what you can and cannot do with your weapon. Although the gun safety courses in Foxboro will cover this area, it does not hurt to read more on your own.
The process of obtaining a gun license can be somewhat cumbersome. You should always remember that the process is in place to guarantee your safety as well as that of the people around you. Refrain from cutting corners.