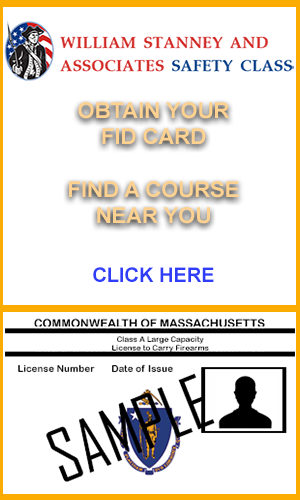 Applying for an FID card Fall River requires that you follow a number of steps. You cannot wake up one morning and decide to submit your application. There are several things you will need to do before you submit the application forms to the local police department. In this post, however, we shall be focusing on how to submit an application.
Fill application forms accurately
The first step is to get the application forms. You can get them from the local police department in Fall River. Make sure you specific if you are looking for the residential, non-resident or resident alien application. The forms have to be filled clearly and honestly. Remember that you will be filling the forms under oath. Any false information can cause you to be prosecuted. You should also indicate that you are applying for the FID card Fall River.
Attach firearm safety certificate
The next step is to attach your firearms safety certificate. If you don't have this certificate, you need to find an approved gun safety course and complete the course. Submitting the application without having a firearms safety certificate will lead to automatic disqualification.
The gun safety courses only take a couple of hours. You will be educated on the Massachusetts gun laws, how to handle a firearm and you will also spend some time on the firing range. After that, you will be awarded with the firearms safety certificate. This certificate has to be attached to your application for an FID card.
Submit the application in person at the police department
Next you need to submit the application forms. These have to be done in person. The reason for this is because you might be engaged in an interview and your fingerprints will be taken. Set aside at least 2 hours for the submission of the application forms to the local police department in Fall River.
Have the $100 application fee ready
Last but not least, you have to get the application fee ready. The fee is normally $100. If you don't qualify for the FID card, this fee is not refundable.
These are the crucial steps you will need to take when applying for an FID card Fall River. There are so many resources you can use online to learn more about the application. You can also contact the local police department for more information. This is more so on the approved gun safety courses in Fall River and how to pay the application fee.