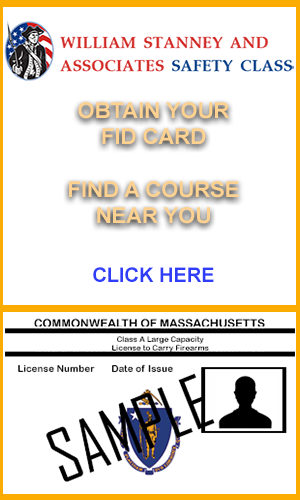 The application process for an FID card Brockton involves completing approved gun safety courses. These courses are offered by both the local police department and private companies. They only last a few hours and will be instrumental in helping you qualify for the gun license. In this post, we shall be taking a quick look at the main areas that are covered in a gun safety course.
Gun laws
One of the key reasons why you must never ignore the gun safety courses in Brocton, Massachusetts is because they will enlighten you on the gun laws. Massachusetts has some of the strictest gun laws in the country. Breaking any of these laws can cause you to lose your gun license or even be sent to jail. The gun safety course focuses more on the gun laws. You will learn everything from how to handle your gun and the situations that can cause you to lose your firearm.
Parts of a gun
You will also learn about the different parts of a firearm. A gun has so many moving parts. While taking the course, you will be educated on the different parts of the gun as well as their function. You will also learn how to dismantle and clean your gun as well as how to assemble it. The course will build your confidence around guns long before you apply for an FID card Brocton
Gun safety practices
Learning how to handle your firearms is another area that is covered in all courses. You will be educated on how to clean, store and transport a firearm. The whole purpose of a gun safety course is to improve gun safety. You will learn a lot about the safe use of firearms.
Firing range
Once you understand the theory part, time will be spent on the firing range. This involves one-on-one firing practice. The purpose here is to help you improve your grip, aim and confidence when using a firearm. Most instructors allow you to spend as much time as you want on the firing range. Even after getting the firearm safety certificate, you can still go back to the firing range to practice.
Self defense
With private companies, gun safety courses include self-defense. You will be taught how to use a firearm in self-defense. You also learn how to handle yourself in stressful situations.
It is good to note that while taking the gun safety coruse, you will be provided with accurate information on how to apply for an LTC or FID card Brocton. This information will increase your chances of qualifying for the gun license. You will get a firearms safety certificate upon completing the gun safety course successfully.