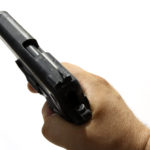 The gun license Ma is issued by the local police department. They are the licensing authority in Massachusetts. However, simply submitting your application doesn't mean you will qualify for the license. There are several steps you will have to take when making your application. The purpose of this post is to discuss the key steps you need to take when applying for either an LTC or an FID card Ma.
Ensure you meet the requirements
First things first, you need to make sure that you meet the requirements. It makes no sense to spend your time and money applying for the license only to realize you can never qualify. There are three key things you need to consider.
For the application of the LTC Ma, the applicant has to be over the age of 21. For the FID card Massachusetts, the applicant must be over the age of 15 but below the age of 21. If the applicant is below the age of 18, he will have to provide parental consent.
Your criminal history will be considered. Chances of qualifying for the license drop drastically if you have ever been convicted of a crime that caused you to spend more than 2 years in jail. Persons involved in domestic violence or the illegal distribution of firearms or ammunition also have a lower chance of qualifying.
If you have ever been committed in an institution for mental health or addiction, you will not qualify for the gun license Ma. This is unless you provide a signed affidavit from your doctor which states the condition no longer applies.
Complete a gun safety course
Now that you are sure you meet the requirements, the next step is to complete a certified Massachusetts gun safety course. These are offered by both private companies and the local police departments. They only last a day. You will receive a gun safety certificate at the end of the course. This certificate has to be attached to your application for an FID card or an LTC Ma.
Fill out the application forms
You now need to get the application forms from the local police department and fill them out. Always remember you are doing so under oath. Don't give false information as you can be prosecuted. Ensure you indicate which type of license you are applying for or if you are applying for a renewal. In the case of a renewal, you don't have to retake the gun safety courses Newton.
Submit application forms to the local police department
The last step is to submit the application forms and the gun safety certificate to the local police department. You may be required to take a short interview, your photo and fingerprints will also be taken.
These are the key steps that you need to follow. If by any case you fail to qualify for the license, you can submit an appeal within 90 days. Always work with a lawyer when it gets to this stage.