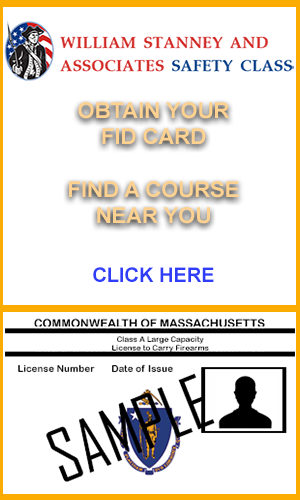 If you are a resident of Brookline, Massachusetts, you can apply for the FID card. This is a license issued to persons over the age of 15 but below the age of 21. You need to submit the application in your local police department. What this means is if you want an FID card Brookline, you will have to submit your application at the police department in Brookline. There are certain things you will have to do when applying for the FID card.
Take a gun safety course
The first thing is to complete a recognized gun safety course. The worst mistake you can make is that of submitting your application without first taking an approved gun safety course. Doing so will lead to automatic disqualification. You can complete the courses been offered by the police department or opt for those provided by private companies. At the end of the course you will be awarded with a firearms safety certificate. This has to be submitted together with the application forms for an FID card Brookline.
As a side note, it is important to note that if you are applying for restricted FID card you don't need to take the gun safety course. This is the license that allows you to purchase pepper spray and mace. You also don't need to retake the gun safety course when renewing your gun license.
Consider your eligibility
The second thing you need to do is to check if you are eligible. Your eligibility will depend on your criminal record. If you have ever been convicted of a crime punishable by a prison time of two years you will be ineligible. You will also be ineligible if you have been involved in domestic violence or the illegal possession, distribution or transportation of firearms.
While considering your eligibility, you also need to consider you mental state. If you have ever been committed in an institution for mental illness, drug abuse or alcoholism, you are required to provide a signed affidavit from your doctor that states the condition doesn't affect you anymore.
Get the application forms
The next step is to get the application forms. You can download them from the Massachusetts Executive Office of Public Safety and Security website or get them from the local police department in Brookline. Fill out the application forms clearly and without giving any false information.
Submit the forms in person
The last step of applying for an FID card Brookline is submitting the application forms to the local police department. Yu have to do so in person because an additional interview may be required. Your photo and fingerprints will also be taken. Be ready to pay the application fee of $100.