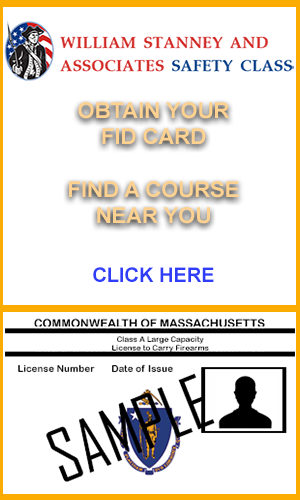 The FID card Malden, Ma refers to the firearm identification card. This is a type of a gun license in Massachusetts that is issued to persons under the age of 21 but over the age of 15. The card will enable you to buy, possess and carry non large capacity rifles, shotguns and ammunition. Non-large capacity firearms are described as those that are not semi-automatic or firearms that cannot accept more than 10 rounds. It is good to note that the FID card is different from the license to carry, better known as the LTC. How do you go about the application for the FID card in Malden? Here are the things you need to do.
Check if you are eligible
Although every resident of Massachusetts has the right to own firearms, not everyone that submits an application for an FID card Malden qualifies. This is because of the stringent qualification process that exists. The first eligibility is for you to be over the age of 15 but under the age of 21. An applicant must also be a resident of Massachusetts.
Still on eligibility, you are required to have a good criminal record. If you have been involved in violent crimes, broken drug laws or have been convicted of a crime punishable with a prison time of more than two years, you will be considered to be ineligible. If you have ever been convicted of any crime, you are required to wait at least 5 years from the date of your release or probationary period to apply for an FID card.
Your mental history can also keep you from qualifying for the FID card. That is if you have ever been confided in an institution for mental illness or any drug addiction. To qualify, you must provide a signed affidavit from the attending physician stating that the condition no longer affects you.
Last but not least, you must have completed a recognized gun safety course. Failure to present a firearm safety certificate will lead to automatic disqualification.
Application process
The chief of police is the licensing authority. You are required to submit your application to the local police department. When applying for the restricted FID card Malden, you don't need to complete the gun safety course. The restricted FID card allows you to only buy pepper spray and mace.
You can get the application forms from the local police department in Malden or through the Massachusetts Executive Office of Public Safety and Security website. You will have to pay an application fee of $100. You may also be required to provide written references from non-family members. You also have to provide documents that verify that you are resident of Massachusetts residing in Malden.