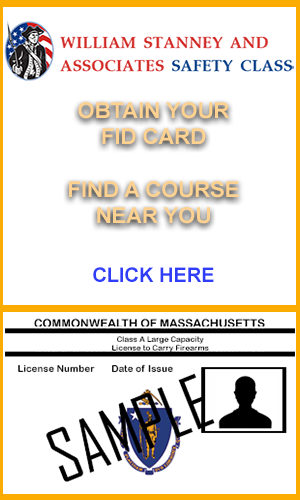 Applying for an FID card Medford, Ma, is not as challenging as you might think. The process is actually very straightforward provided you are an US citizen and can provide proof of residence in Massachusetts. The licensing authority is the local police department. That means your application has to be submitted to the local police station. Away from that, let's take a quick look at the steps you need to take when applying for an FID card.
Complete gun safety course
The first step is to complete a gun safety course. You can do this through the local police department or by completing a course being offered by a certified company. The purpose of these courses is to educate you on the gun laws, to teach you about the parts of a gun, how to fire and some even cover self-defense. You will be awarded with a firearms safety certificate at the end of the course. This certificate has to be attached to your application for an FID card Medford.
Get parental permission
The next thing you need to do is to get parental permission. Without permission from your parent or guardian, you will not be able to be able to qualify for the FID card if you are under the age of 18. Parental permission has to be in writing. The certificate of parent or guardian granting you permission has to be attached to your application.
Get an affidavit from a physician if need be
Have you ever been committed in an institution for mental health, drug abuse or alcoholism? If you have, then you will need to get a signed affidavit from your physician that testifies the condition no longer affects you. Failure to present a signed affidavit will lead to automatic disqualification. This is because for a person to be issued with a gun license he or she must be of sane mind.
Evaluate your options with an attorney if you have a criminal record
If you have ever been arrested, it is imperative that you talk to an attorney to evaluate your options. Felony, drug and violent crime convictions will keep you from ever qualifying for a gun license. The case is the same if you have any misdemeanor conviction that is punishable by a prison time of more than 2 years.
Fill out the application form completely and truthfully
The last step is to fill out the application form. You have to do so truthfully and fill all the required fields. You then need to submit your application at the local police department in Medford. The chief of police will either approve or deny your application.