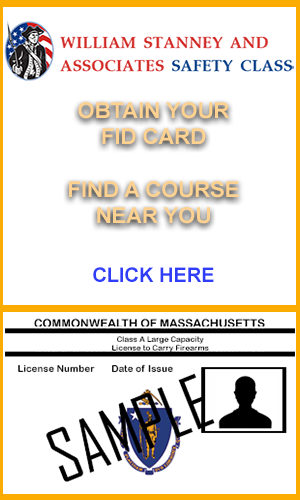 If you are interested in a firearm ID card in Pawtucket, Rhode Island, there are a number of things you will have to do. In this post, we shall be taking a quick look at the basic requirements of applying for the FID card Pawtucket. The following information will help you be better prepared for the application.
Background check
The gun license issuing authority in Pawtucket is the Attorney General and the Local authorities. After submitting your application for an FID card, you have to be prepared for a background check. This is done against both local and national databases to ensure that you are fit for the gun license. The background check may include checks against sources that contain restraining orders, pending criminal cases, discrepancies in your background and court records. Your mental health will also be considered.
Application fee
The application for an FID card Pawtucket attracts a fee. The fee for a new and a renewal is $40. The process for a renewal is the same as that of applying for a new license only that you will not be required to submit a set of your fingerprints again.
Requirements for the application
In addition to a background check, there are many considerations that are made when determining if someone is fit to be issued with the gun license. Here are the main requirements:
Completed application form. This has to be typed or printed.
The application needs to be notarized
The local police chief or a city hall official must have signed or stamped the application form if you are applying through the attorney general.
You need to enclose two passport-sized colored photographs
Include three references and letters from your references
Proof of qualification before certified weapons instructors. You must have completed a recognized gun safety course
Two types of positive identifications must be submitted. They need to be signed and dated by the Notary Public
Copy of home state gun permit if you are non-resident
A full set of your fingerprints
Typed letter explaining reason for applying for the FID card Pawtucket.
Letter of verification from the Chief of Police if you are a retired police officer applying for the license under the 11-47-18.
$40 money order or check
Satisfying all the aforementioned requirements will increase your chances of qualifying for the FID card in Pawtucket. All in all, it is good to note that satisfying all the requirements does not guarantee you will get the license. The gun license will expire after 4 years and it doesn't mean you will get a renewal automatically.