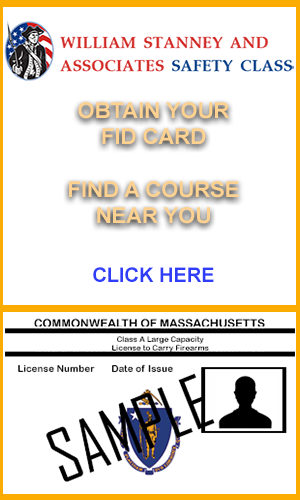 When planning on applying for an FID card Revere, it pays to understand the Massachusetts gun laws and what is needed. The whole purpose of this post is to help you understand what is needed when submitting an application.
What you need
If you wish to lawfully purchase a rifle or a shotgun, you are required to have an FID card Revere. You will also need this license if you plan on buying mace or pepper spray. The licensing authority in Revere is the local police department. To apply for the license, here are the things you will need to do.
Get a firearm safety certificate.
This is a certificate you will get after completing a gun safety course. The courses are offered by both the local police department and private companies. They only last a few hours. This certificate is required when submitting an application for a gun license. Failure to do so will lead to automatic disqualification. However, it is good to note that when applying for a restricted FID card you don't need to take the gun safety course. Restricted FID card will only help you purchase mace and pepper spray.
Your application needs to be submitted in person to a police station in Revere. You will need to submit the following:
Required application fee. This is usually $100.
Complete resident firearms license application. The form has to be filled clearly and truthfully.
Massachusetts basic firearms safety course certificate. This is the certificate you get after completing a gun safety course.
Form of identification. This could be your passport, driver's license, birth certificate or any other identification.
Proof of residence. You may be required to submit proof of resident. A utility bill with your name or that of your guardian will do.
Guardian or parent permission. This is required for applicants under the age of 18.
The items required changes. It is good to visit the local police station in Revere to know what is required. Don't forget to ask about how to pay the application fee.
You must submit your application forms in person at the local police station. This is because an additional interview might be needed and your fingerprints may need to be taken. Set aside at least an hour for the submission of the application forms. The interview might take long.
The above are the basic steps you will need to take when applying for an FID card Revere. Don't forget to consider your eligibility prior to submitting your application.