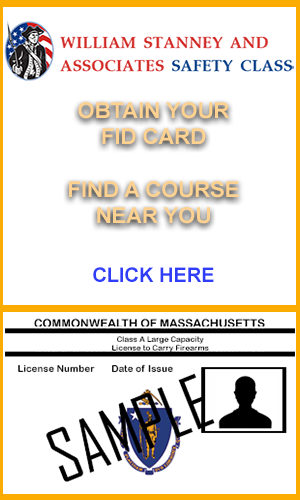 With an FID card Methuen, you will be able to lawfully purchase a shotgun, a rifle and self-defense spray. However, it is good to take note of the fact that not everyone that submits an application ends up qualifying. This is because Massachusetts has some of the stickiest gun laws in the country. It is imperative that you follow the strict application process if you wish to qualify for an FID card. Here are the important details you need to have.
What you will need
To begin with, you need to be aware of the crucial information that will be required from you. The application for an LTC or FID card Methuen has to be done through the local police department. This is the licensing authority. You need to submit the following during the application:
Massachusetts Basic Firearms Safety Course Certificate
Completed resident firearms license application
Form of identification
The required application fee
Proof of residence (optional)
Parental permission (if you are under the age of 18)
The required items might change. At the time of applying for the FID card, it is good to visit the police department in Methuen and inquire about the required items as well as how to pay the application fee.
Complete a gun safety course
Even before you start the process of applying for an FID card Methuen; it is paramount that you take a gun safety course. These courses are offered by the police department in Methuen and private companies. Make sure you choose an approved course. You will be awarded with a firearm safety certificate at the end of the course. This certificate has to be attached to your application for an FID card.
How to apply
As aforementioned, the licensing authority in Methuen is the local police department. You can get the application forms from the police station. The forms have to be filled out clearly and truthfully. You will also need to specify the gun license that you are applying for; LTC or FID card. Once you are done, submit the application forms and the required documents to the local police station in person. You need to submit the forms in person because an additional interview might be required and your photo and fingerprints may need to be taken.
Fees
The application for is $100. This is a nonrefundable fee.
The license processing may take up to 90 days. The process includes state and federal background checks, fingerprint based background checks as well as check with the Department of Mental Health. You will be notified by mail when your application is approved by the Firearms Records Bureau.