Applying for an FID card Worcester is not as complicated as most people think it to be. The requirements are quite straightforward. However, you have to come to terms with the fact that not every applicant ends up qualifying. The reason for this is because there are so many considerations that are made. In this post, we will be examining the three important points you need to understand ab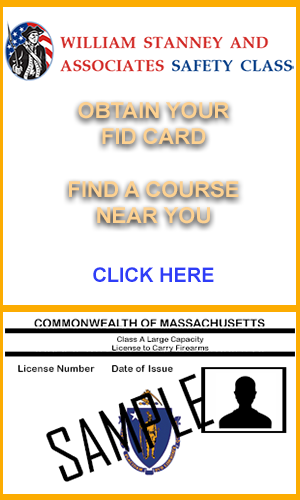 out applying for the FID card.
Complete basic firearms safety course
The first step is to complete a certified gun safety course. This is a requirement by the law. No person can be issued a gun license in Massachusetts without first completing an approved gun safety course. You can either use a private company or use the courses being offered by the local police department.
The basic charge for the residents of the City of Worcester is usually $20 and $35 for the non-residents. Trainers will accept money orders, checks and even cash. You need to register in advance on a weekday. With the Worcester police departments, the spaces are limited and hence available on first-come-first served basis.
The gun safety courses don't take long. They last a few hours. You will be educated on gun laws, gun handling and spend time on the firing range. Private companies offer advanced units which may include self-defense. At the end of the course, you will be awarded with a gun safety certificate. This will be needed when applying for an FID card Worcester.
Meet the basic requirements
Anyone can complete the gun safety courses but not everyone who submits an application for a gun license ends up getting one. There are several requirements you need to satisfy before your application can be considered. Here are the basic requirements for applying for the FID card Worcester:
Must be over the age of 15 but below the age of 21
Must not have been committed in an institution for mental health or alcohol/drug abuse
Must have a good criminal record
Persons under the age of 18 must have parental permission
Must have completed a certified gun safety course
If your criminal record is not that good, you might want to talk to an attorney to review your options. If you have ever been committed in an institution for mental health or any addiction, you need to get a signed affidavit from your doctor that states the condition no longer affects you.
What you need to bring
Once you have completed the first two steps, you are set to submit your application for an FID card Worcester. The first step is to get the application forms from the local police department. The form has to be completed accurately as you are doing so under oath. You will be required to submit the following things together with your application:
Copy of your birth certificate or naturalization papers
Firearms safety certificate
Massachusetts Driver's License or a Mass ID with your current address
$100 application fee
Bear in mind that the chief of police reserves the right to approve or deny an application. If your application is denied, you need to appeal it in the district court within 90 days.