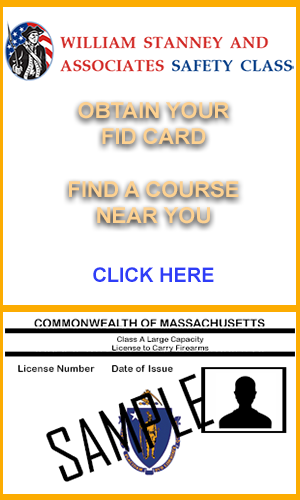 If you live in Providence, you have to adhere to the gun laws of the state of Rhode Island. The legislature intends to uphold the resident's Second Amendment Rights. The right of the people to keep and bear arms is not infringed in Rhode Island. Although you will not be required to provide a gun permit for the purchase of shotguns, rifles or handguns, proper application forms are required. It is the duty of the seller to conduct background check of an intended buyer using the local law enforcement officials or State Police superintendent. A 7 day waiting period is required by law when one is purchasing a firearm. If you are over the age of 18, you might want to apply for the FID card Providence. But how does that go?
Complete handgun safety training
Just like with most states, you are first required to complete a certified gun safety course. Even when buying a gun without a license, you are required to show proof that you have completed a state safety course. To apply for the FID card, you have to enroll and complete a Department of Environmental Management (DEM) handgun safety training course. This course only takes about two hours and occurs monthly or in several locations throughout Rhode Island.
Once you complete the gun safety course, you will need to select a convenient location for the gun safety exam. The exam can be taken at the DEM office or various gun and sports stores. The exam includes multiple choice and true/false questions. The exam can be taken in either Spanish or English.
Not everyone applying for the FID card Providence is required to take the gun safety exam. You may be exempted for example if you are an active-duty or a reserve military member. If you feel you deserve to be exempted, you are required to submit in writing why you should take a special test.
Limitations to qualifying
As you may already know, not everyone qualifies for the FID card in Providence. The law prevents the issuance of a gun permit to persons who fit these categories:
Fugitives from justice
Aliens living illegally in the US
Persons who are unlawful users or addicted to narcotics and other controlled substance
Persons who have been convicted in court of any crime punishable by a prison time that exceeds one year
Military veterans that were discharged under dishonorable conditions
Persons convicted of misdemeanor crime of domestic violence
Persons who renounced US citizenship
Persons adjudicated as mental defective or ones who have ever been committed in a mental institution
Persons subject to court order that restrains them from stalking, harassing or threatening a partner or child
Applying for an FID card Providence will cost you $40 in application fees. Checks and money orders are the accepted forms of payment. Your application form must also be notarized and three reference letters should be included. You are also required to submit 2 types of positive identification and a fingerprint application card. Applicants are notified of their approval or denial via email. The permit is valid for 4 years.