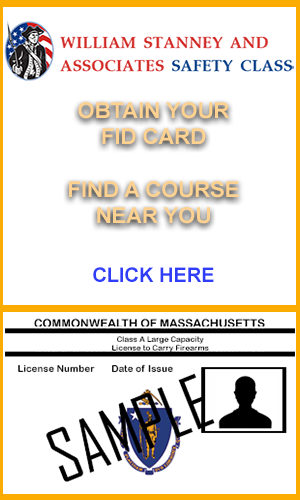 Are you interested in applying for an FID card Peabody? If you are, the first thing you need to do is to understand what the license will allow you to do. The Firearms Identification Card (FID) allows you to lawfully purchase a shotgun, rifle, mace and self-defense spray. You are required to be over the age of 15 in order to qualify for this license. In addition to that, if you are below the age of 18, you will be required to provide guardian or parent written permission.
Applying for the FID is not as challenging as you might think. It is pretty straightforward. Even so, it is good to note that even when you meet all the eligibility requirements, your application might still be denied. The right to issue or deny you the license rests with the chief of police. Here is what you need to understand about the application process for an FID card Peabody.
Gun safety courses are a must
You will not be able to qualify for a gun license if you have not yet completed a recognized gun safety course. It is required that you present a firearms safety certificate together with your application form. Failure to do so will result in automatic disqualification. The gun safety courses are offered by both private companies and the local police department. You will get the firearms safety certificate when you successfully complete the course.
Licensing authority
The licensing authority is the chief of police in your local police department. This means you have to submit your application to the local police station in Peabody. You can also contact the local police station for information on what is needed and how you should pay the application fee.
Background check
After submitting your application for an FID card Peabody, your fingerprints will be used to conduct a background check. This is done to evaluate your criminal record. You will not qualify for a gun license if you have any felony, violent crime or drug violation conviction. Misdemeanor convictions punishable with a prison time of more than two years will also keep you from qualifying for the FID card. Your mental health will also be considered. You will not qualify for the license if you have ever been committed in an institution for mental health, drug abuse or alcoholism. This is unless you provide an affidavit from your doctor that states the condition no longer affects you.
It may take up to 90 days for your license to be processed. If you application is denied, you can appeal the decision within 90 days.