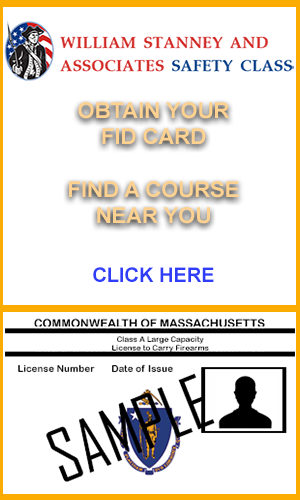 Applying for an FID card Waltham is not a process you should rush. Providing the wrong information and applying for the wrong license will lead to problems. The first thing you need to do before submitting your application is to take note of the eligibility requirements.
Eligibility
Not everyone that submits an application for an FID card in Massachusetts ends up getting the license. This is because an applicant has to satisfy several areas. Here are some of the basic requirements:
Be over the age of 15
Have a firearms safety certificate
Have a good criminal record
Be of sane mind
Be a resident of Massachusetts
Have no outstanding arrest warrants or existing restraining orders
The list is incomplete. Learn more about the things that can cause you not to qualify for an FID card Waltham. It is by understanding your limitations that you can make changes to increase your chances of qualifying. For example, if you have ever been committed in an institution for mental health or drug abuse, you can get a signed affidavit from your doctor that states the condition no longer affects you. In the case of criminal records, a good attorney will inform you of your options.
Complete gun safety course
The gun laws in Massachusetts state that a gun license will only be issued only to a person with an approved firearm safety certificate. Gun safety courses are offered by both private companies and the local police department in Waltham. You can search for an approved gun safety course from the Massachusetts Executive Office of Public Safety and Security website. The courses only last a few hours. In the end, you will be awarded with a firearms safety certificate. This has to be submitted together with your application for an FID card Waltham.
Fill the application forms
The next step is to get the application forms from the local police department. Remember that you are completing the forms under oath. Don't give false information. The completed forms should then be submitted in person to the local police department. An application fee of $100 will be required. Your photograph and fingerprints will also be taken.
Appeal denial within 90 days
It takes between 2 to 6 weeks for you to receive an FID card Waltham. If you don't get a response within that period, there is a chance that your application was denied. You should appeal at the local district court within 90 days.