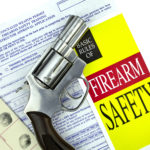 A gun license Ma is required for residents and visitors who wish to legally carry pepper spray or a firearm. This is even if you were licensed in a different state. You will have to complete the procedure of apply for a gun license in Massachusetts. The local police department is the one that issues gun licenses whereas the Firearms Record Bureau is the repository for firearm licensing and transaction data in the commonwealth and resource for anyone who needs information on gun license.
Firearm license
To apply for a firearm license, may it be an FID card Ma or an LTC Ma, it is required that you first complete a recognized Massachusetts gun safety course. The license you qualify for will depend on your age. There are two firearm licenses in Ma:
FID card (Firearms Identification Card). This allows the license holder to buy and possess a non-large capacity firearm and ammunition. The license is issued to persons between the ages of 15 and 21. For persons below the age of 18, parental permission is required when making the application for the FID card Massachusetts.
LTC (License to Carry). The license will allow you to buy and possess large and non-large capacity firearms and ammunition. The license also allows you to carry a concealed handgun. This license is issued to persons over the age of 21.
Both the FID card and the LTC are valid for 6 years. You have to renew your license before it expires. The chief of police determines whether you should qualify for the license you are apply for or not.
Who qualifies?
The U.S. citizens as well as green card holders living in Massachusetts are eligible for the gun license Ma. The non-U.S. citizens living in Ma temporarily need to apply for the Resident Alien Permit to Possess a Rifle or Shotgun. This is done through the Firearms Records Bureau. The issued permit will not allow you to possess handguns. The non-residents of Ma are required to get the non-resident, temporary license to carry in order to possess a firearm.
Applying for the license as a resident
To apply for the license, you are first required to complete gun safety courses Ma. You should then submit your application in person at the local police department. You are required to provide specific reasons as to why you are applying for the license, your name and contact information of at least 2 references. You will also need to provide information on past criminal felonies or convictions, history of domestic violence, mental illness or alcohol/ drug addiction.
Understanding the above information will help you take the right actions when applying for a gun license Ma. If you have been convicted of a crime or have been committed in an institution for mental health or addiction, you should consider talking to an attorney to better understand your options.