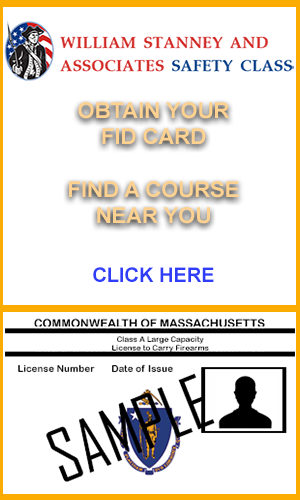 Applying for an FID card New Bedford is pretty straightforward. Provided you are over the age of 15 and a resident of New Bedford, Massachusetts, you can go ahead and complete your application without needing much help. Even so, it is good to note that some people have the tendency of making silly mistakes that keep them from ever qualifying for the FID card. Here are the top mistakes you should avoid.
Submitting the application before completing a firearms safety course
The gun laws in Massachusetts are very clear. Anyone interested in submitting an application for an FID card New Bedford must have successfully completed a recognized gun safety course. These courses are offered by both private companies and the local police department. They only last a few hours. At the end of the course, you will be awarded with the firearms safety certificate. This has to be submitted together with your application for an FID or LTC.
Giving false information
A stupid mistake most people make is that of providing false information. Remember that you are completing the application form under oath. This means you can be prosecuted if you give false information. In addition to that, you have to note that a thorough background check will be done to determine if the information you provide is correct. If there is any conflict, your application will be denied and you might even be arrested. Always give accurate information when completing the forms.
Not submitting the forms in person
Don't send your parent, friend or son to submit the application forms on your behalf. Whether you are applying for an LTC or an FID card New Bedford, you are required to submit the forms in person. This is because an additional interview might be required. You fingerprints and photograph may also need to be taken at the police station. Set aside at least two hours for the submission of the application forms.
Not including all the required documents (affidavit
Last but not least, failing to present all the required documents will keep you from qualifying for the FID card. There are many documents that may be required. They include the following:
Firearm safety certificate or a hunting safety course certificate
Birth certificate, certificate of citizenship or valid US passport
Massachusetts ID card or drivers license
Permanent resident alien card where applicable
Naturalization papers if applicable
You don't want to be disqualified simply because you made a mistake. Make sure you review everything before submitting. A visit to your local police station in New Bedford will further give you more information on how to successfully apply for the FID card.