Gun safety courses Northborough are not all that is needed for you to qualify for a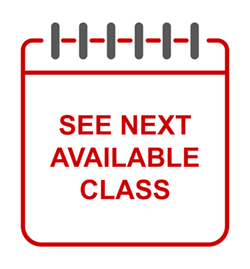 license to carry Ma. Anyone interested in complete the course can do so and get the certificate. However, once the application for a license to carry has been submitted, not everyone gets the license. There are several things that may cause you not to get the license. Understand what is really needed for you to get an LTC in Northborough can help you better prepare for the licensing process.
Gun safety course certificate
The most important thing you have to provide is a certificate that shows you completed an approved gun safety course. So many trainers offer gun safety courses Northborough. The downside is that not all of them are certified to do so. Some only have a firing range. Always make sure that you check the background of the trainer to ensure that he is certified. You can train with a trainer in the local police department or use one from private companies. The course only lasts a few hours. The number of courses offered varies but the basic is to help you understand the firearm laws in Massachusetts, educate you on firing a gun and also train you on using a gun in self-defense.
Clean criminal record
Your criminal record counts when applying for a license to carry Ma. There are certain crimes that will keep you from ever qualifying for a gun license. If any of the following criminal records apply to you, you should consider hiring an attorney:
Felony
Violent crime
Misdemeanor punishable by imprisonment of over 2 years
Crimes related to ammunition or gun possession, sale or distribution
Crimes involving the use of controlled substances
Misdemeanor crimes involving domestic violence
Your criminal record does not need to be absolutely clean. However, there are certain crimes that will keep you from getting an FID Ma or LTC.
Good mental health
Have you ever been committed in an institution because of mental health? If you have been, your chances of qualifying for the gun license will be small. There are other health limitations that may cause you to be deemed unsuitable to possess a license to carry. All in all, if your doctor provides findings attesting that your condition no longer exists, you can get the license.
Residency
Every resident of Massachusetts can complete the gun safety courses Northborough and apply for a license to carry. You have to be a resident in order for you to get the firearm license. There are unique provisions for non-residents. You need to visit the local police department for help with this.
Over the age of 21
Last but not least, for you to qualify for the license to carry, you will have to be over the age of 21. Other than that, you will only qualify for the FID card.
These are the basic points you need to remember when applying for a license to carry. The process will be smooth if you have all the qualifications.