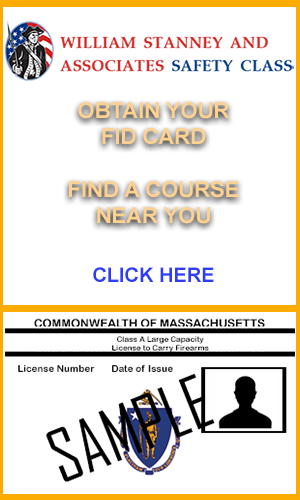 If you are over the age of 15 but still under 21 years old, you can apply for the FID card New Bedford. This is a gun license in Massachusetts for persons under the age of 21 who want to own a firearm. However, before doing this, it is important to note that there are a couple of things you will have to do in order to increase your chances of qualifying. Here is the gun license application checklist in New Bedford.
Complete a gun safety course
You will be required to provide a firearm safety certificate when submitting your application for the license. With that being said, the first thing you need to do is to complete a gun safety course. There are so many instructors you can use. These courses are offered by both private companies and the police department. Make sure the course you select has been accredited. The course only lasts a few hours. The aim is to educate you on gun laws and to help you learn more about firearms. At the end of the course, you will get a firearm safety certificate. The original copy of this certificate has to be attached to your application for an FID card New Bedford.
Check if you meet the requirements
The next thing you need to do is to check if you meet the minimum requirements. There are so many things that will be looked at once you submit your application for the FID card. Here are the main things that will be looked at:
Your criminal record. If you have ever been convicted of a crime punishable by a prison time of more than 2 years your chances of qualifying for the FID card will be small. The case is the same if you have been involved in domestic violence. Persons who have ever been arrested for a crime that involves the illegal purchase, transport and sale of firearms and ammunition also have a small chance of qualifying.
Must be over the age of 15 but below the age of 21. Persons under the age of 18 are required to have parental permission. If you are over the age of 21, what you need is an LTC and not an FID card.
Mental health. If you have been committed in an institution for mental health issues, you will need a signed affidavit from your doctor that states the condition no longer affects you. The case is the same if you have ever been committed for drug addiction or alcohol abuse.
If you feel you don't satisfy most of the requirements, you should consider consulting an attorney. He will inform you of your options.
Get the documents ready
Next you need the right documents. If you live alone, you are required to provide utility bills with your name. If you don't have this, you need the utility bills of the person you live with and a notarized letter from them.
Applying for an FID card New Bedford is pretty straightforward. You need to submit the application forms in person. An additional interview might be required.